Get Directions
Alum Cave Trail to Mount LeConte is a 10.6 mile heavily trafficked out and back trail located near Gatlinburg, Tennessee that features a waterfall and is rated as difficult. The trail is primarily used for hiking and is best used from April until November.
ALUM CAVE TRAIL TO MOUNT LECONTE
---
This trail begins with a mild incline along Alum Cave Creek and the Styx Branch. At 1.3 miles you will get to Arch Rock, one of the trail's prominent landmarks. The arch's interesting geological features were formed when wind and water eroded away the softer rock. The trail passes right under the natural arch making a great vantage point for photos. At the 2 mile mark you will arrive at Inspiration Point. From here, you will be rewarded with views of Little Duck Hawk Ridge and The Eye of the Needle, as well as Myrtle Point on Mt. LeConte. Past Alum Cave, at the peak of Mount LeConte is the LeConte Lodge where you can stay in one of the primitive cabins that are the only formal lodging in the Great Smokey Mountains National Park. At the summit you can also purchase drinks and use the restroom. This is a popular trail, so you will likely be in the company of other hikers.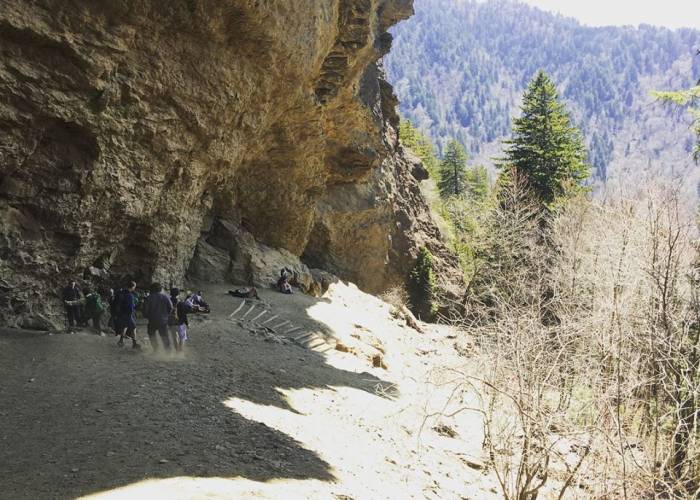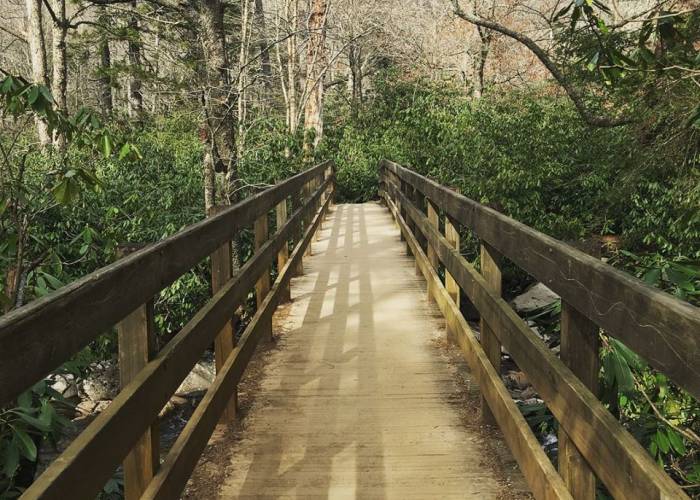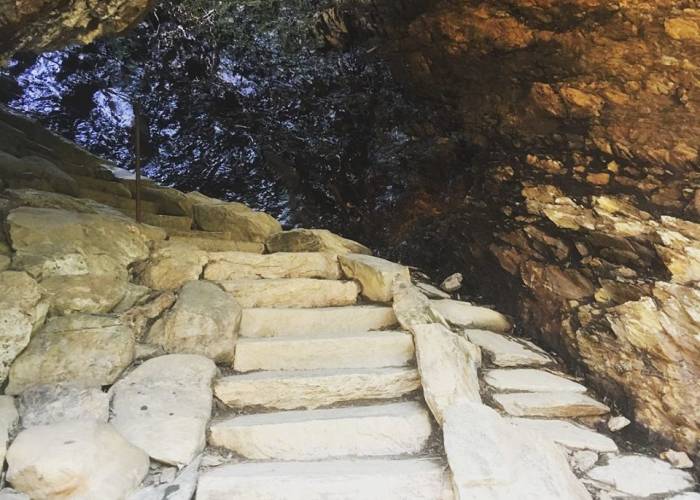 Trail Features: Panoramic Views, history, geological mt-leconte
Trail Location: Newfound Gap Road
Roundtrip Length: 11.0 Miles
Total Elevation Gain: 2763 Feet
Avg. Elev Gain / Mile: 502 Feet
Highest Elevation: 6593 Feet
Trail Difficulty Rating: 16.53 (strenuous)
Alum Cave Bluffs Trailhead Parking
Parking Lot Latitude 35.629450
Parking Lot Longitude -83.451516