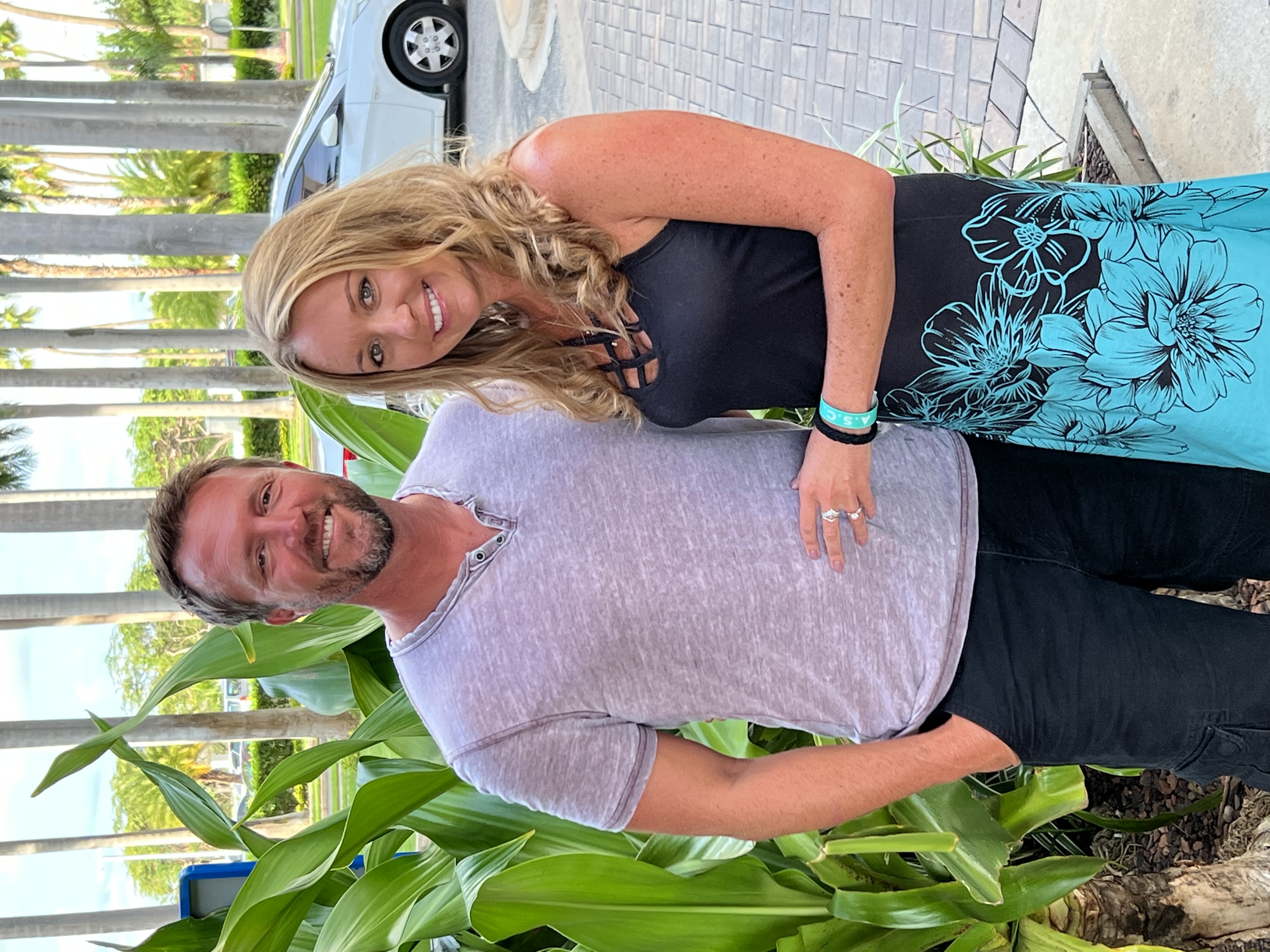 We are a couple that believes in the work hard/play hard philosophy. We started managing cabin rentals while holding down full time jobs and dedicating our time and efforts to being the best we can be. That will show in the experience that we strive to provide. We want this to be the best "home away from home", for you as well as your friends and family to make lasting memories.
April grew up in the Blue Ridge Mountains of Virginia. She began her career in the mortgage business at the age of 21 in Charlotte, NC and spent 20 years in the industry. She has a strong background in customer service and management. While building her career, she also raised a daughter, who is now grown.
Matt grew up in North Carolina and spent a few years in California working in the mortgage business. He also spent 20 years in the mortgage industry as a top sales agent and has a strong background in marketing and customer service. While building his career, he raised a son, who now owns his own business.
We pursued purchasing our very first cabin in Gatlinburg in 2016. That was the year that Gatlinburg was devastated by wildfires, and our first cabin opportunity was destroyed in those fires. Out of the ashes, we came upon our next opportunity and named it appropriately "Spark of Life." After managing that property for six months, we fell in love with the vacation rental business. During that first year, we were very successful, exceeding the revenue of a large management company in the area and gained substantial experience. It was at that time that we decided to purchase a second cabin and named it "Living the Dream." After our continued success with these cabins, we realized that we worked well together and we loved the business. We saw a need for transparent and fair property management and we wanted to expand to be able to help out other cabin owners. So, we founded Bear Tracts Vacation Cabins in 2018 and began a new journey. We moved to East Tennessee in 2019 with our three dogs and enjoy traveling, boating, and hiking in the beautiful Smoky Mountains. We have thrived in this business since the beginning and are eager to learn and grow. We are both very passionate about everything we do and the property management business is no different. We care about our guests and guest experiences. We also enjoy being of service to our cabin owners, demonstrating that there is honesty and transparency in this business. Together, we compliment each others strengths and form a solid team.