Gatlinburg and its neighbor Pigeon Forge are two towns at the base of the Smoky Mountains that offer visitors an abundance of activities for kids, thrill seekers, and kitsch-loving adults. This area has a unique culture that blends well with its amusement-park-meets-national-park entertainment which gives it the special feeling of whimsy and fun that draws in families for their vacation year after year. If you're planning a trip to Gatlinburg and Pigeon Forge for the first time, you might feel a bit overwhelmed by the number of activities and thrills there are to experience – not to mention the great options for restaurants! We're here to help you nail down what all there is to do see, and anything else you might need to know before you visit Pigeon Forge & Gatlinburg.  
What to do in Gatlinburg
Despite being next door to the most visited national park in the US, these small mountain towns are destinations to be visited in their own right.  With tons of kid-friendly attractions, they're very popular for families to visit. Choosing what to do while you're in Gatlinburg is fun because it's a vacation destination that has something for everyone. From romantic getaways to family reunions, adventurers, and beyond, you'll find something that will pique your interest. 
Activities
Our activity guide is full of fun, relaxing, and even thrilling experiences. 
By Staying with Bear Tracts you can receive a daily free entrance to Gatlinburg and pigeon forges top attractions!
Is there a better way to end a busy day than with a show? Reserve your seats at the best shows in Gatlinburg. Choose between comedy, murder, magic, horses, and more!
Want to get outside and move your body while you take in some mountain air and stunning views on a hike? There are a ton of hiking trails in and around the Smokies so put on your hiking boots and get to the trailhead!
We can't always have perfect blue sky days. These indoor activities are great for when the heat is a little too much, or when rain clouds make their appearance.  
There are numerous options for outdoor activities in Gatlinburg and pigeon forge. From mini golf to waterslides, to skiing, you're sure to find an outdoor activity that will keep you entertained!
The most important part of any vacation is the food. Gatlinburg and Pigeon Forge are home to a wide variety of restaurants, buffets, breweries, cafes, and more. Try a little bit of everything!
Dinner and a show, need we say more?
Gatlinburg's got a huge arts and crafts community. You'll find more than 100 artists and craftsmen who make their works from a variety of mediums and styles. You can even watch local artists create their pieces, from jewelry to paintings, to handmade brooms. Not collecting art right now? No problem! Specialty shops along the Gatlinburg Strip point you to all the things you never knew you needed – until now. From socks, wall clocks, insanely spicy hot sauce or fudge, Gatlinburg's got it all.
Make your vacation easy with concierge services that will have you feeling spoiled. You can pack less when you rent baby gear, bikes, and other equipment that you might want on your Smoky Mountain escape.
Gatlinburg Area Guide
Getting Here
Getting to Gatlinburg and Pigeon Forge isn't hard! Despite being in the mountains it's centrally located near many major cities and a great destination for a road trip. It's between 3 and a half and 4 hours to drive from nearby Nashville, Charlottesville, NC, and Atlanta Ga. We even have guests regularly drive down from Chicago and Indianapolis regions.  If you're not down to hang out in the car that long, no worries, it's only about an hour and some change from the Knoxville airport.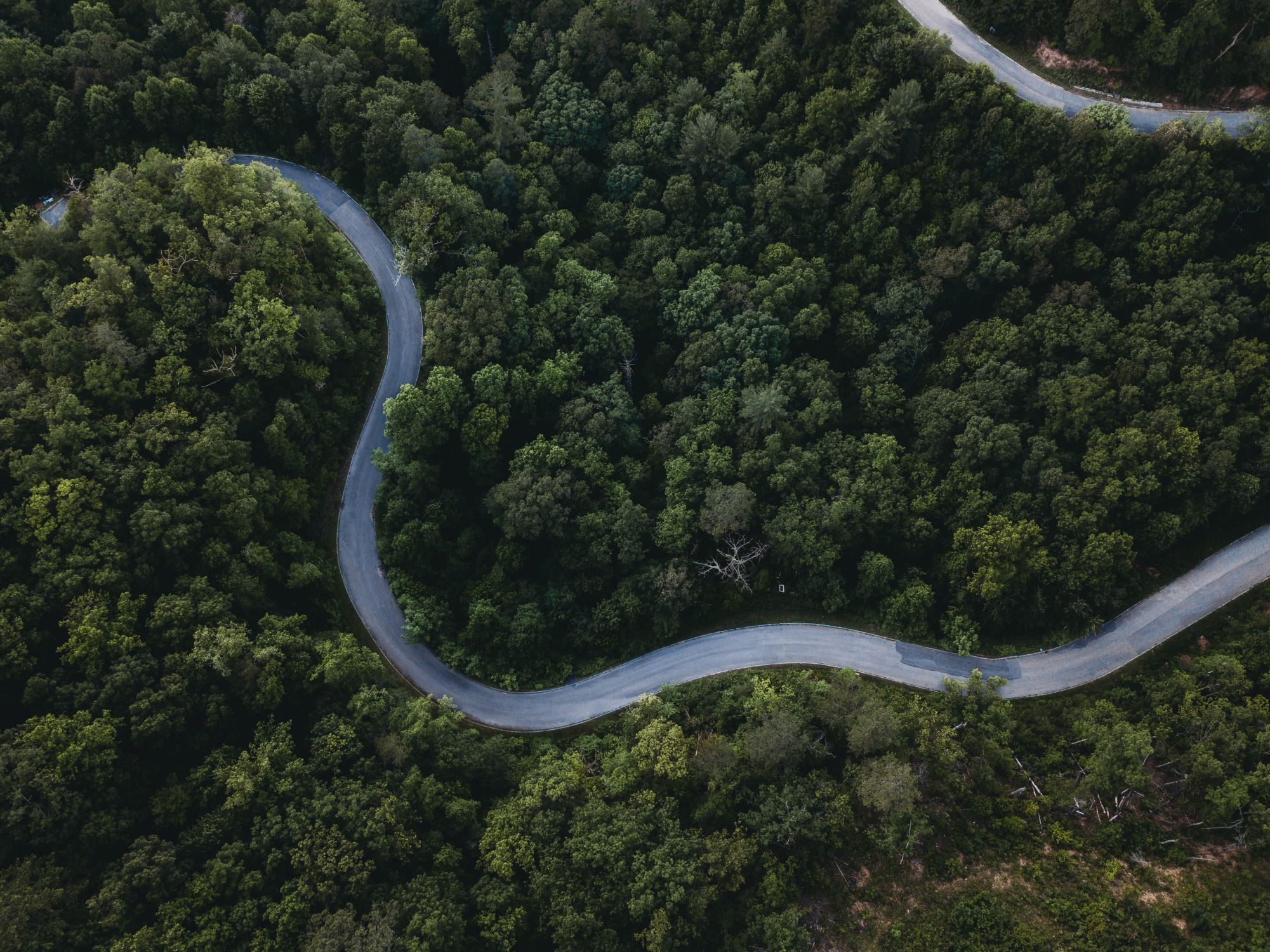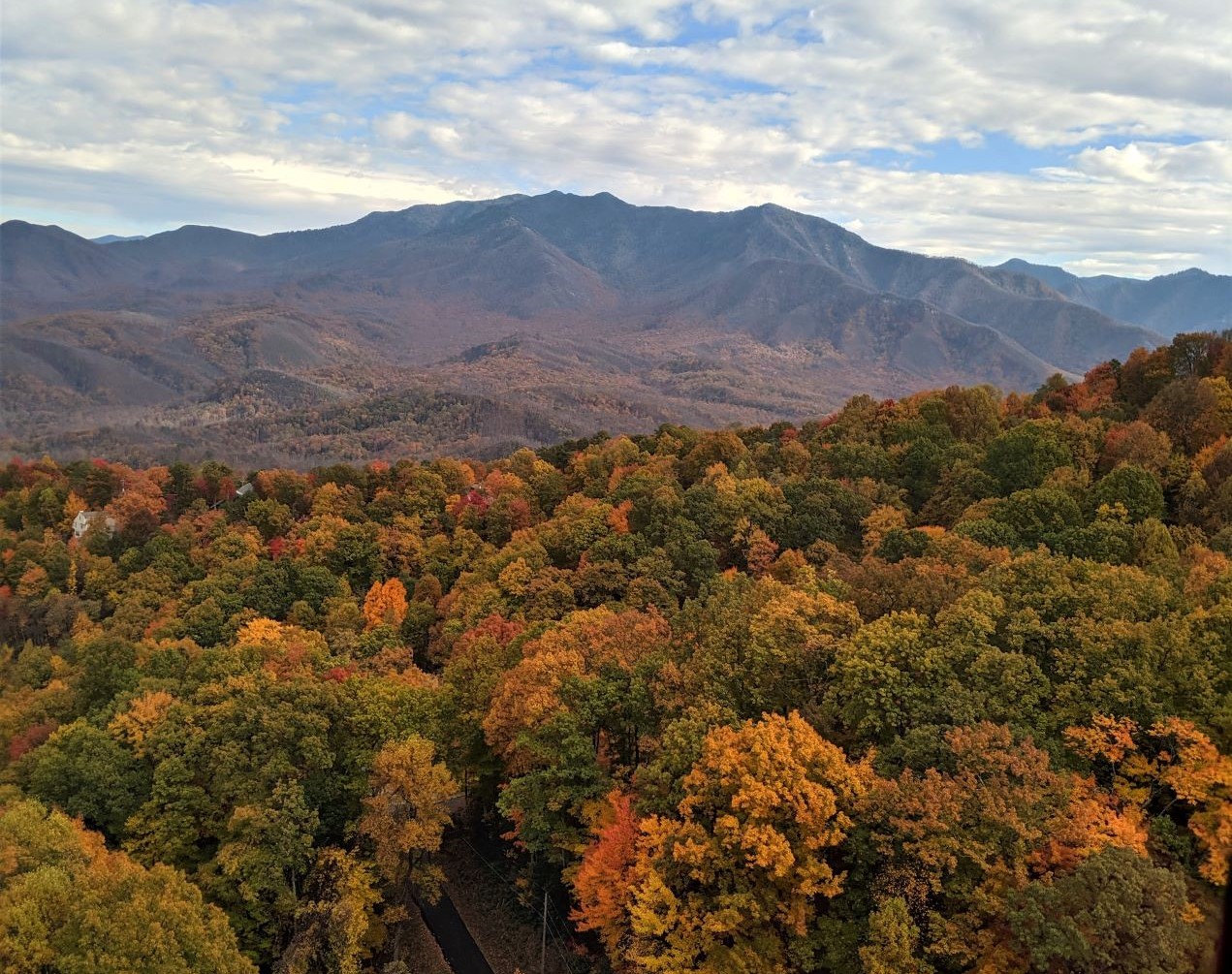 Seasons & Weather
Gatlinburg looks good every season. Come in the winter and enjoy snow tubing and even skiing and end your day by relaxing beside your cabin's fireplace. In the Spring there are wildflowers and fun events and festivals. During the summer you can enjoy alpine slides, rollercoasters, and water rides. Then in the fall, the foliage turns stunning shades of reds and gold. If you visit during one time of year, you might have a completely different experience than just a few months later.
So, When should you visit? As you could expect, the area can become congested during the peak summer season and around the holidays. For fewer crowds, try visiting during the spring or fall. 
The Great Smoky Mountains National Park
The Great Smoky Mountains is the most visited national park for a good reason. The Smokies and the Appalachia range are some of the oldest mountains in the world. It's very relaxing to cruise along the winding roads on a sunny day with a warm breeze blowing in your rolled-down window. There are countless opportunities for hiking, biking, horseback riding, historical sites, and even more. In Gatlinburg, there are three entrances to the National Park so it's no surprise that visiting the park is the most popular attraction in this eastern Tennessee town.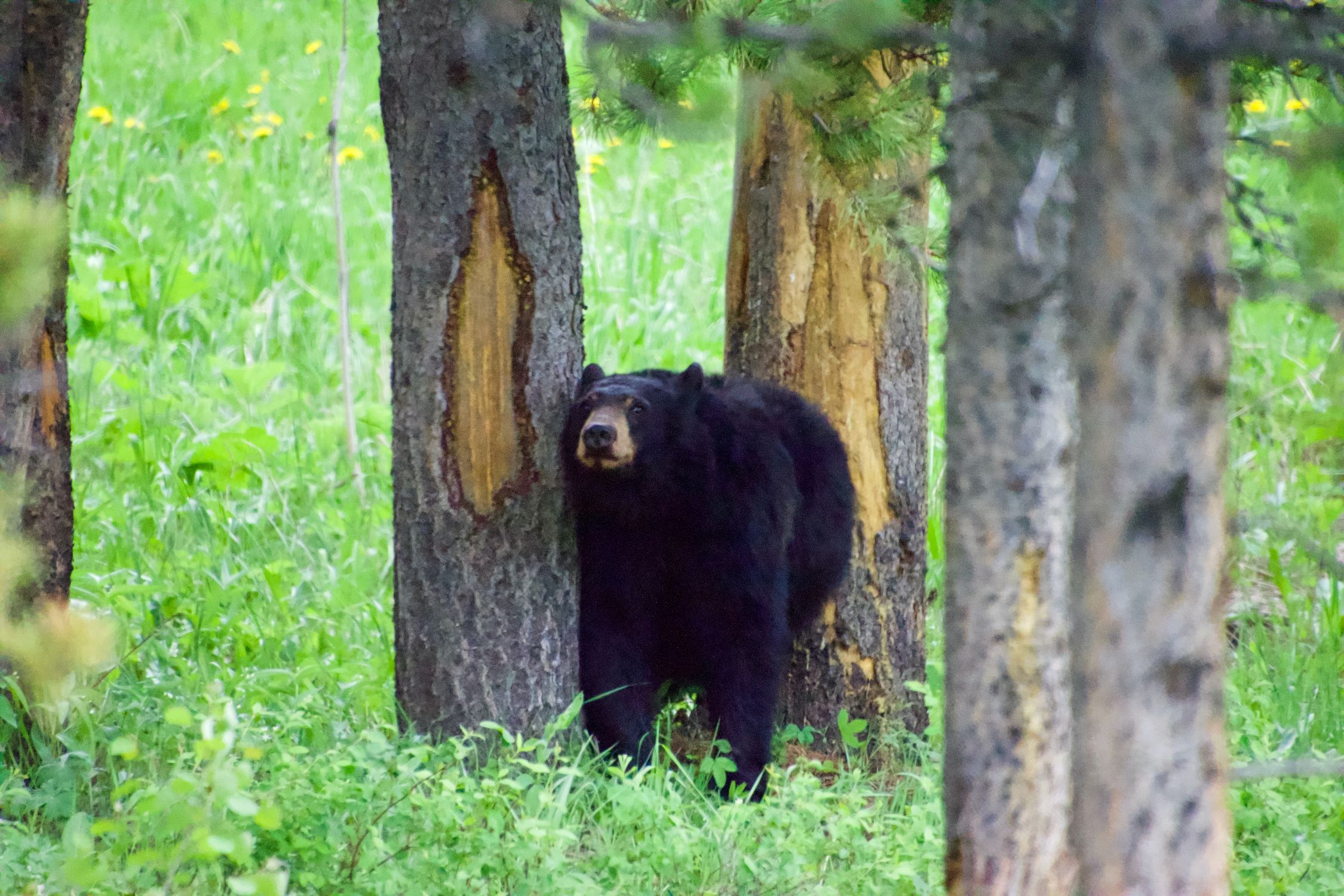 In and around The Great Smoky Mountain national park also provide a great chance to see wildlife. It's very important to respect wildlife's space. Elk, deer and countless other species call this area home. None of these are as regarded to the extent of the noble black bear. The Black Bear is a mascot for Gatlinburg. You'll see black bear décor in almost any place you visit while you're visiting. From saltshakers to even toilet seats, black bears are loved in this region. If you get the chance to see one of these local celebrities in person, give it lots of space, and try to read up on what to do if stumble into a bear encounter.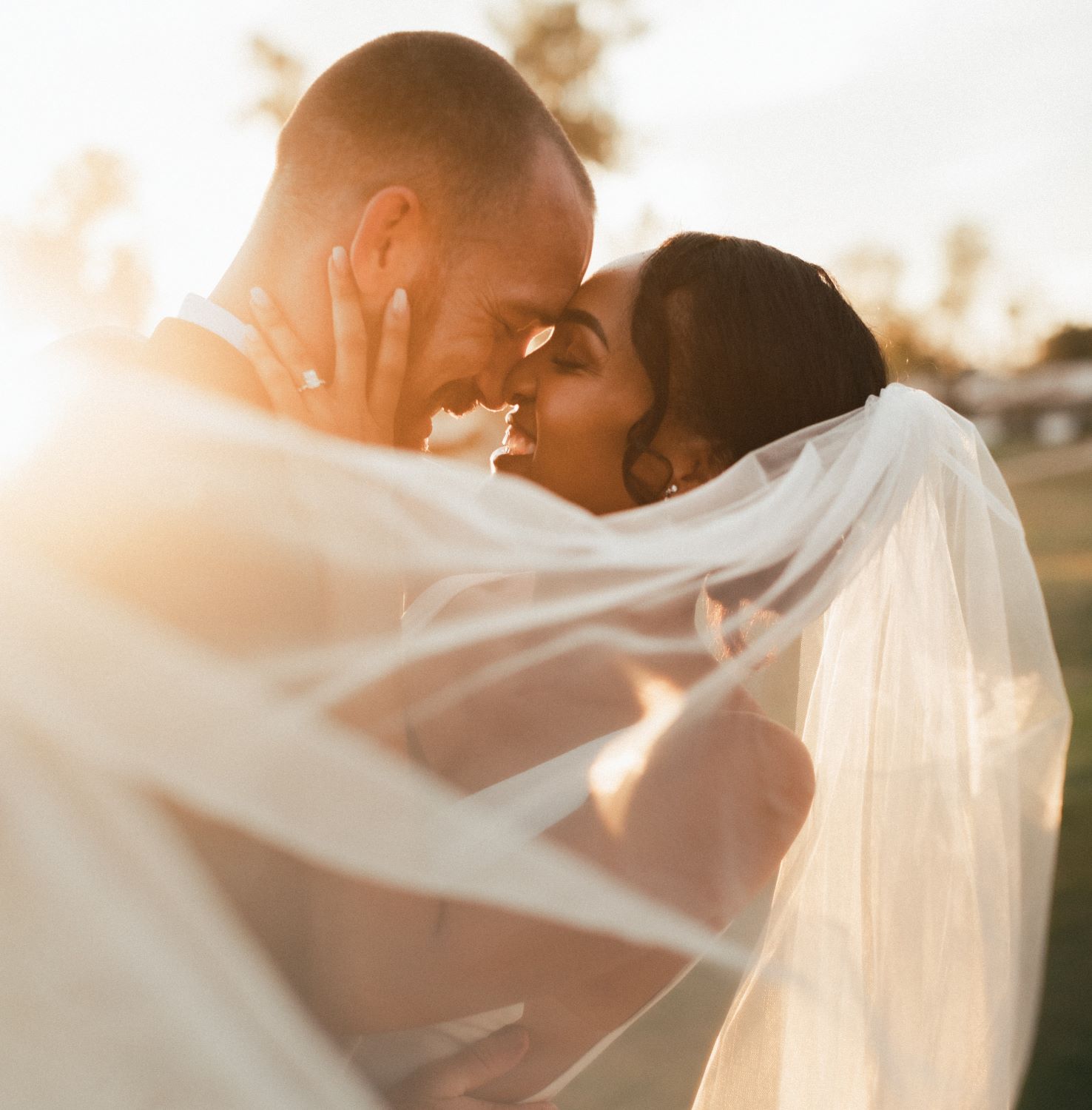 Gatlinburg is affectionately known as the wedding capital of the South. The nature and good energy from lots of fun making it the perfect place to tie the knot or renew your vows.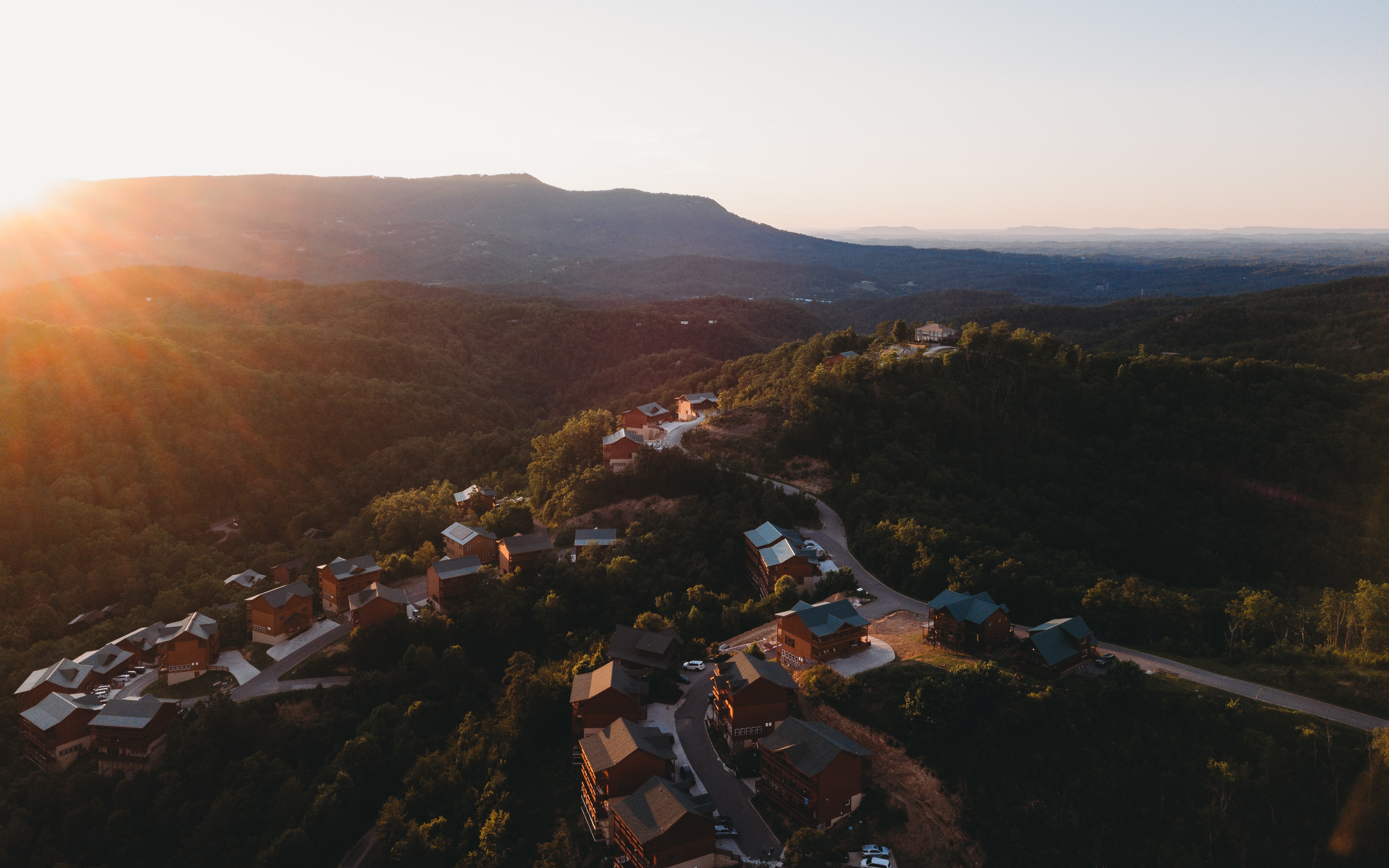 Itchin' to get on vacation, or maybe you need a bit more inspiration? Check out these local webcams and get a glimpse of Gatlinburg and Pigeon Forge.