Promotion: $20 off any order
Purchase Dates: November 15 through December 31, 2023
Order Dates: Any future dates
---
Baby Equipment Rental and Delivery in the Smoky Mountains of Tennessee
---
Baby equipment is too important to leave in our cabins. Items become worn or broken without our knowledge and we wouldn't want anyone to get hurt. This company provides an alternative solution to traveling with your own.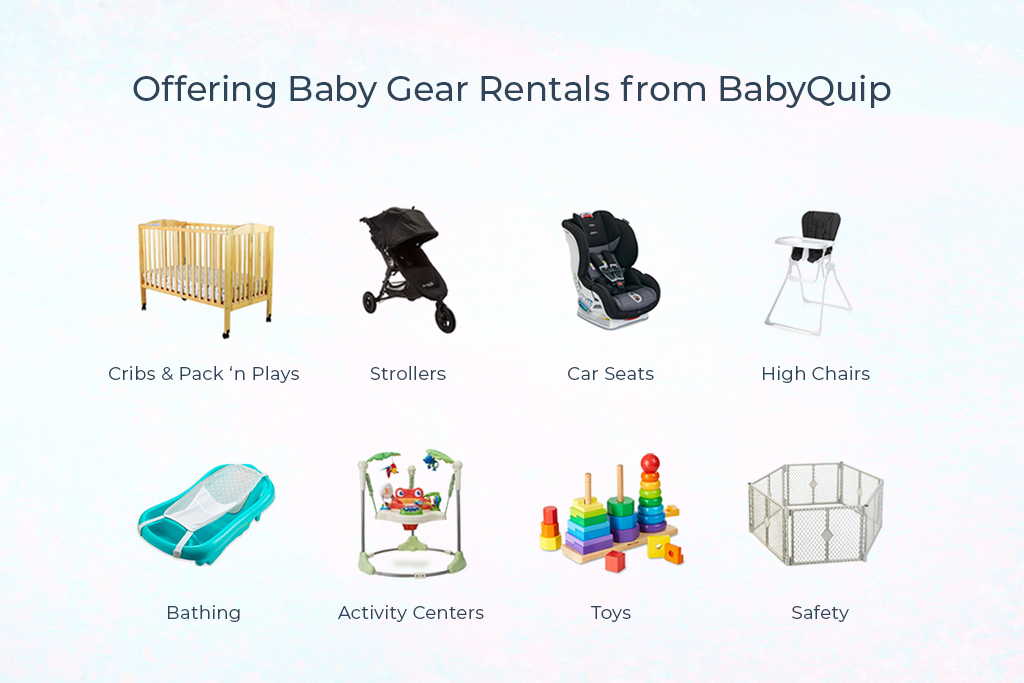 BabyQuip
---
Need baby gear for your stay? BabyQuip offers clean, sanitized, and safe baby gear. Reserve the gear you need to make your stay feel more like home. BabyQuip will deliver and set up the gear you reserve and pick it up on the day of your departure. This service allows you to skip the packing and enjoy your cabin escape from the moment you arrive. Contact Kelly via phone or text with questions, (865) 344-0478
⬫ cribs ⬫ strollers ⬫ car seats ⬫ highchairs ⬫ books ⬫ carriers ⬫ noise machines ⬫ baby baths ⬫ toys ⬫ bouncy seats ⬫ pack 'n plays ⬫ monitors ⬫ jumpers ⬫ and more!
Start Planning Your Vacation Today!