865-366-3403
Get Directions
Do you crave a sweet round of putt putt? Crave Golf Club is a candy coated wonderland of putting courses, both indoor and outdoor. With multi-challenge holes and more than one way to win, you'll be craving more in no time!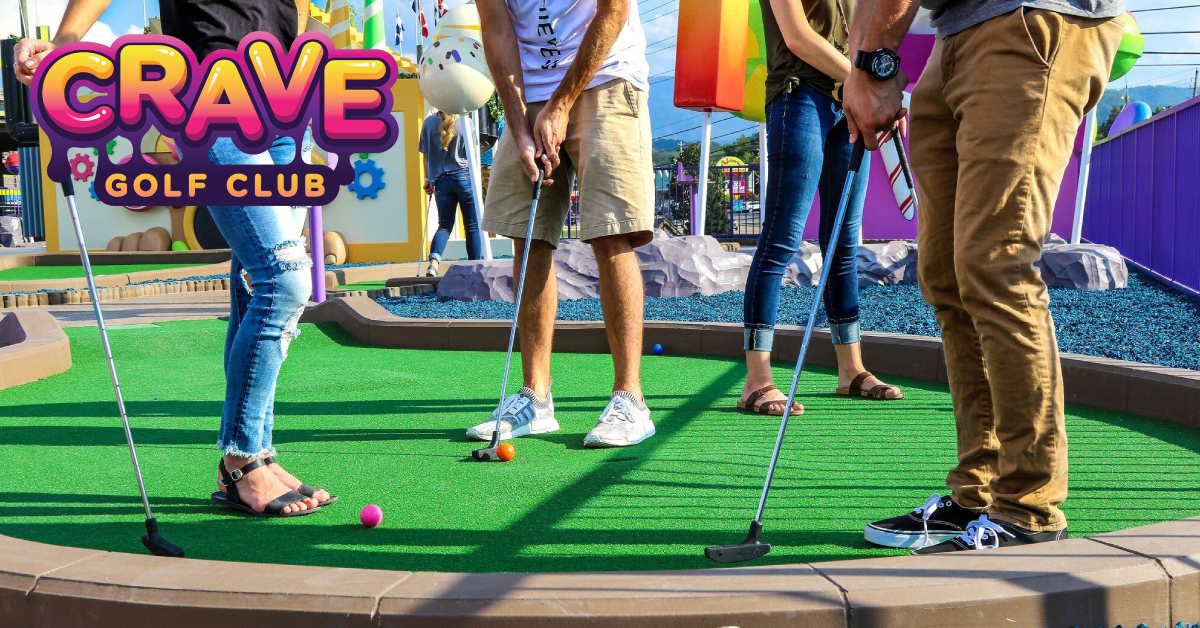 Rooftop Mini-Golf
Crave's Rooftop Mini-Golf Course in Pigeon Forge offers 19 holes of adventure and fun as you golf your way through this two-tiered outdoor course. Multi-challenge holes give you more than one way to win as you putt through a fully handicap accessible candy-coated wonderland that tests the skill of all ages.
Complete delightfully competitive environments like Rock Candy Mountain, Bubblegum Garden, and the Jellybean Jungle, filled with crystalline candy stalagmites, gumball trees, and giant lollipops. Watch out for the jellybean Crave-men! This exciting course winds it's way from ground level, up a hill and then onto the roof. Get ready for the best outdoor, mini-golf adventure ever.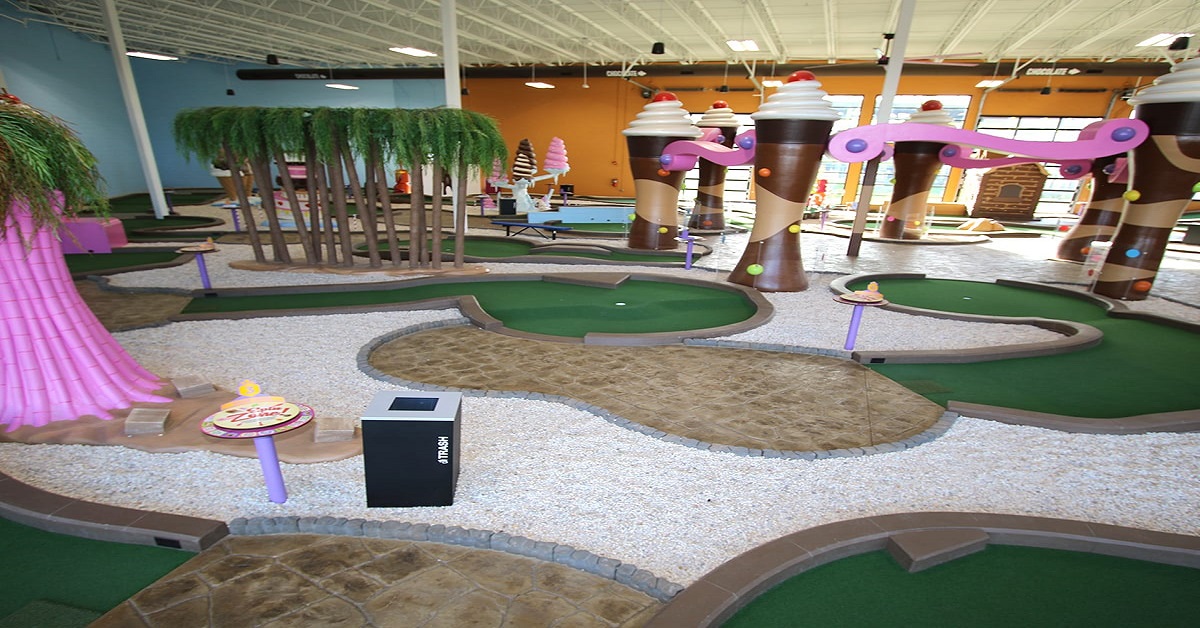 Indoor Course
Crave's Indoor Mini-Golf Course in Pigeon Forge, TN weaves you through a dreamland of cliffs made of cocoa, ice cream sculpted canyons and a safari that is sure to satisfy anyone's sweet tooth. Use the Spin Zone to add more fun and increase the difficulty of your game. Complete the Spin Zone tasks to add a new level of competition. Then, take a journey on the Sugar Safari. Interact with sugar cone characters while avoiding a delectable variety of obstacles. Every player of your group will compete to be the ultimate Craver on this sweeter than sweet 19 hole course which is fully handicap accessible.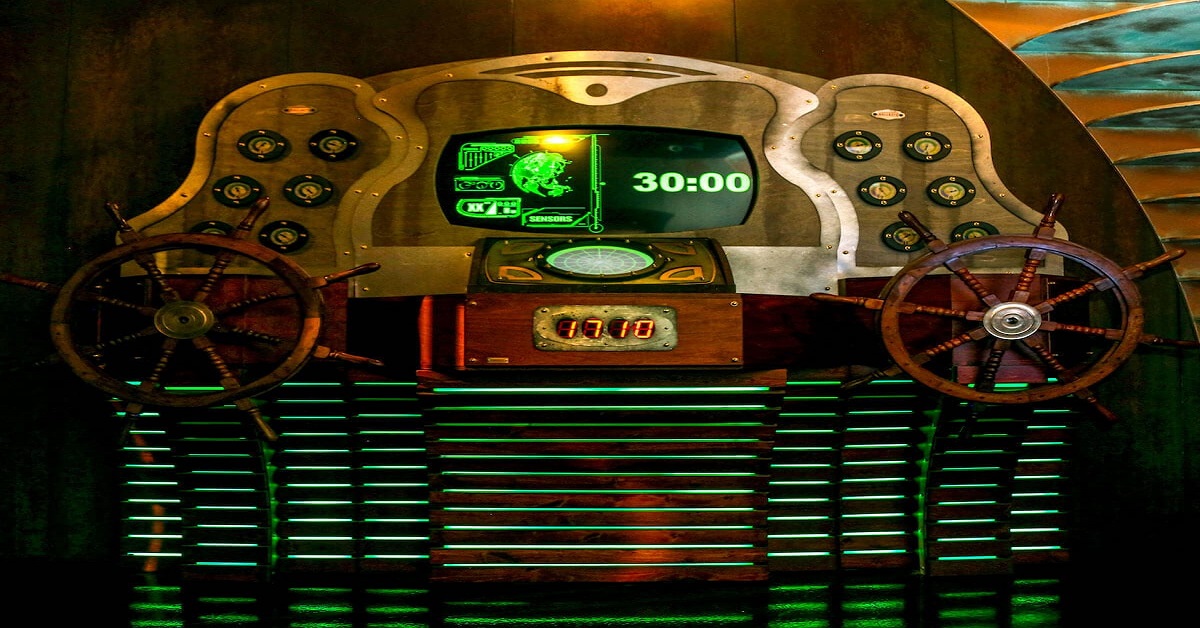 Escape Rooms
Action-Packed Adventure
Looking for the Best Escape Games in Pigeon Forge? With two unique themes, Crave Escape Rooms pits your team against the clock to crack codes, solve puzzles, find clues — escape if you can!
Mayday! – A Submarine Adventure
Zombie Research Lab – Find The Cure!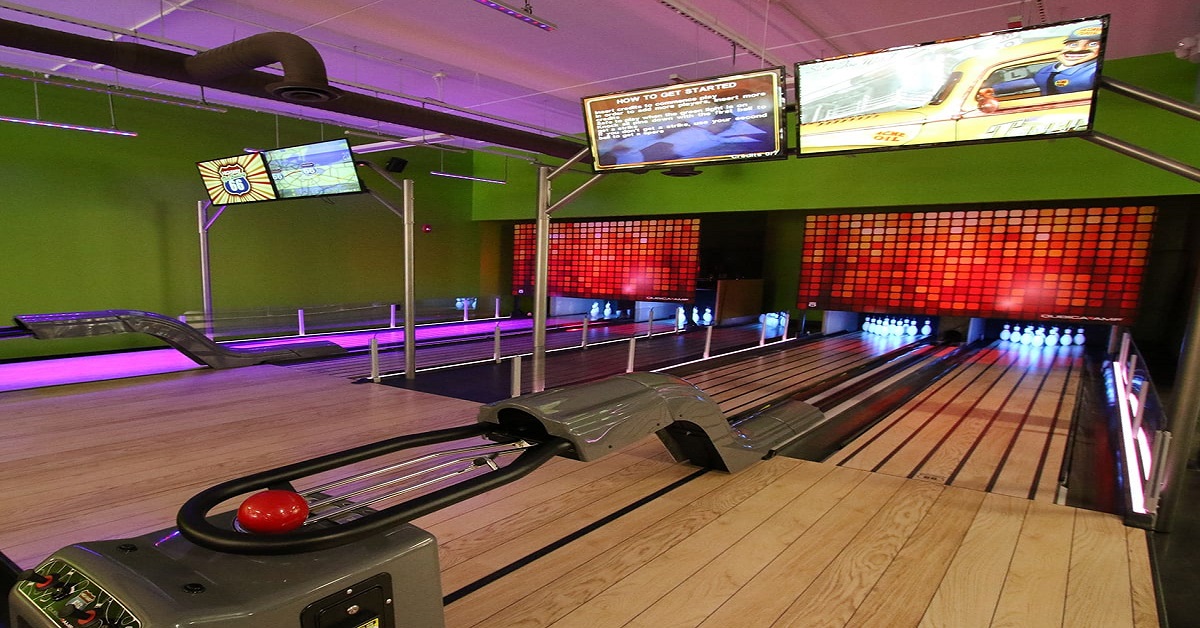 Mini-Bowling
Bowl like a rockstar on miniature lanes with cool lighting effects in an ultra-modern lounge.  Mini Bowling combines all the action of traditional bowling with a smaller, more fast-paced bowling experience. Pummel mini-pins with mini-bowling balls on one of four lanes. Mini bowling is great fun for kids and adults alike. No shoes necessary!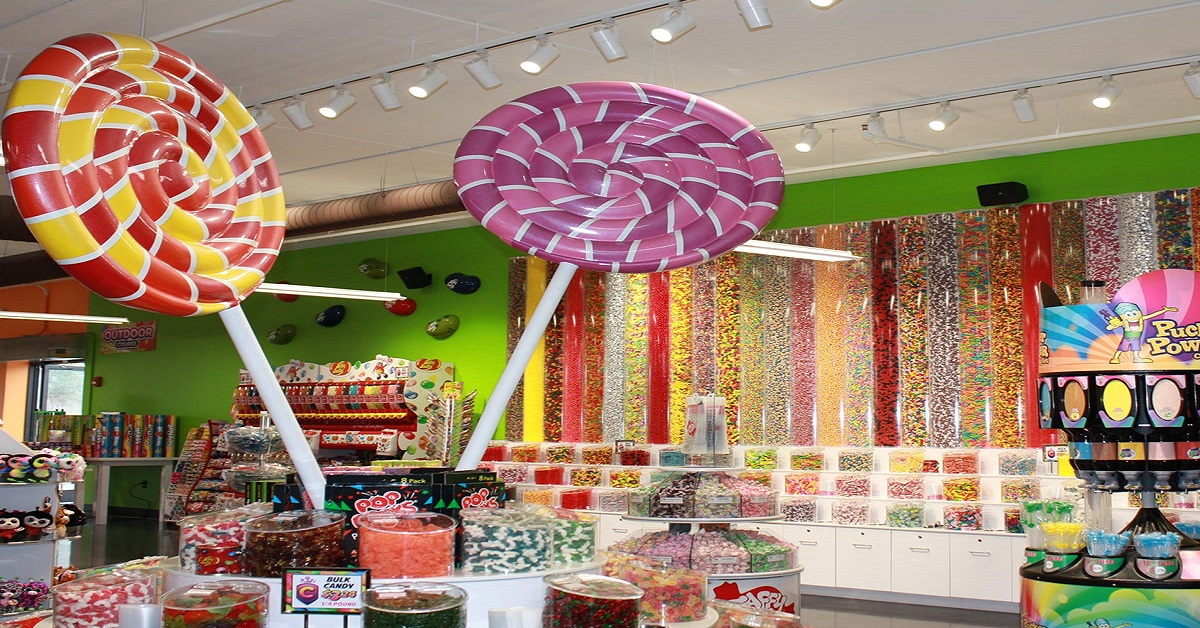 Sweet Shop
Hey, sweet tooth…you've met your match! Visit the Crave Sweet Shop to mix and match your favorite treats from a cache of candy goodness. Walk into this candy mecca and be overwhelmed with a wall of Jelly Belly, gigantic boxes of Nerds and Sour Patch Kids, four-foot pixie sticks and pay by the pound containers of your favorite sweets.