865-366-2263
Get Directions
One of our favorites!
All our meals are prepared daily with the freshest quality ingredients!
We use Valley Farms Eggs, Swaggerty Sausage, Old Mill Buckwheat Flour, Stone-ground Grits, Cruze Farms Dairy, Sweetwater Cheeses, Benton's Bacon and other local quality producers.
Availability of gluten-free options and care for people's allergies Our product are prepared fresh, daily, seasoned and hand-breaded to order. We match quality ingredients with quality people so that we can accommodate anyone's tastes. We will do our best to accommodate any dietary needs.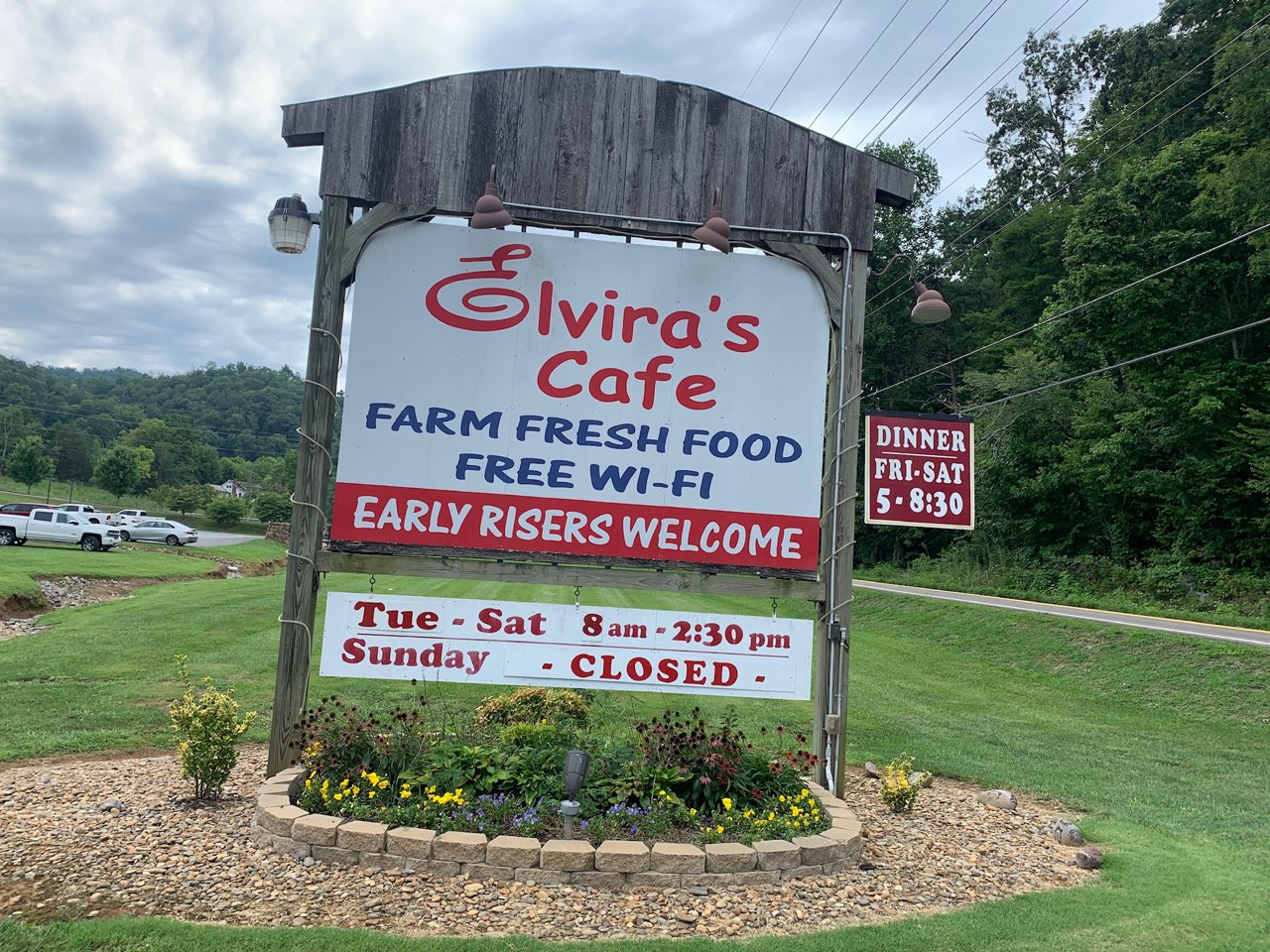 In 2001 Elvira came to the U.S. as a student for a summer work program. She quickly fell in love with the Tennessee area and it's people. After a short time back in Siberia, Elvira decided she wanted to make the U.S. her permanent home and moved to Townsend TN. After obtaining citizenship, and years of hard work, Elvira opened her own restaurant in December 2012. Nestled in beautiful Wears Valley TN; Elvira's Cafe is a unique take on the food of Southern Tennessee with just a bit of Russian heritage.
Now in it's sixth year of business Elvira's Cafe has become the community's favorite place to catch up and chow down. With an excellent team in the kitchen and some of the friendliest waitresses in Tennessee, it is easy to see why Elvira's home away from home has become the place to be for home made food in a warm and inviting environment. Give us a try and we know you will be impressed. Our local ingredients and farm fresh food make all the difference.
We are open for dine-in and takeout in accordance with CDC restaurant guidelines for COVID-19.
Tuesday - Saturday: 8 AM-2.30 PM
Friday and Saturday Dinner: 4.30 PM-8 PM
Call ahead to order: 865-366-2263